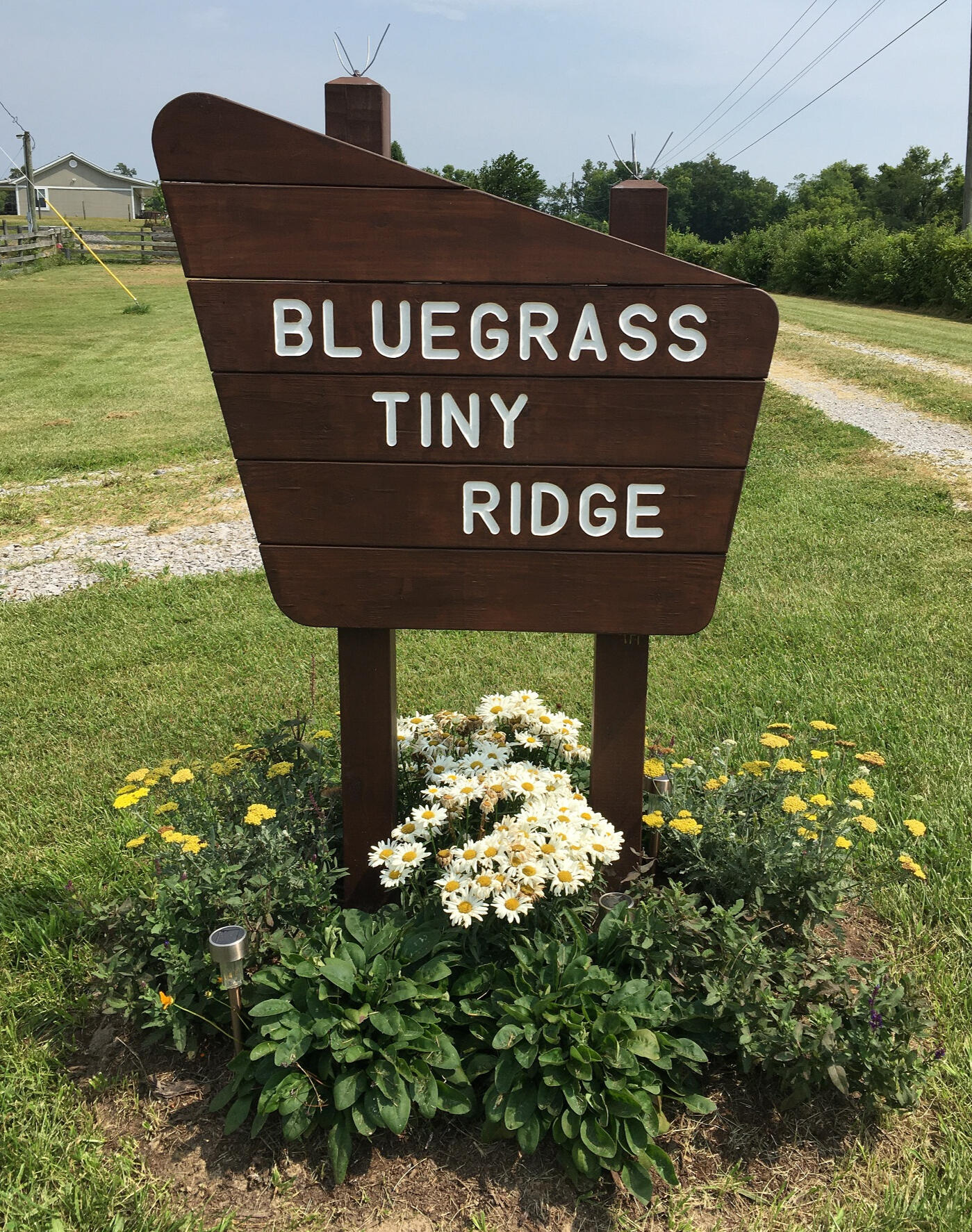 Bluegrass Tiny Ridge
Bluegrass Tiny Ridge is located in beautiful central Kentucky. We are an adult only non-smoking tiny home mini community providing a space for your tiny house to call home. Bluegrass Tiny Ridge is snuggled among hills and hollows with abundant farmland all around that is home to cattle, deer and a variety of migrating birds. Four spaces sit on a ridge backed up to trees and overlooking grassy fields and farmland just two miles from the town square of Lancaster KY. Local attractions include: Easy to reach outdoor activities such as hiking, camping and water sports at several nearby lakes, distilleries on the Bourbon Trail, Wineries, Eastern Kentucky University, Berea College, Asbury University, Centre College, local restaurants and shopping.
Space rental is $450 a month which includes water, sewer, trash, street mailbox, package drop off, lockable 6x8 storage, mowed walking paths, group firepit with shaded sitting area and lawn care. Metered electric will be billed separately and internet service available through a local provider. A background check and lease agreement is required before occupancy. If you are interested in living in a beautiful mini community, please fill out the form below and we will contact you.
---
Please fill out your name, valid email address and a message, then ress "Submit". We reply to all emails asap so if you don't hear from us within 12 hrs then it's because your email address is not correct. We look forward to hearing from you soon.